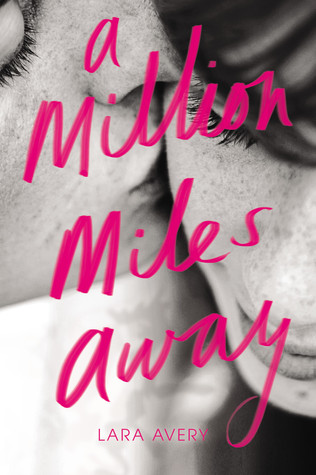 A Million Miles Away by Lara Avery
Series: None
Publication: July 7th, 2015 by Poppy
Number of Pages: 320
Genre: Contemporary, Young Adult, Romance
Source: NOVL Newsletter (Thanks~!)
Rating: ★★★1/2
Goodreads | Amazon | The Book Depository
---
Summary
Perfect for fans of Nicholas Sparks, this breathtaking story of love and loss is guaranteed to break your heart and sweep you off your feet.

When high school senior Kelsey's identical twin sister, Michelle, dies in a car crash, Kelsey is left without her other half. The only person who doesn't know about the tragedy is Michelle's boyfriend, Peter, recently deployed to Afghanistan. But when Kelsey finally connects with Peter online, she can't bear to tell him the truth. Active duty has taken its toll, and Peter, thinking that Kelsey is Michelle, says that seeing her is the one thing keeping him alive. Caught up in the moment, Kelsey has no choice: She lets Peter believe that she is her sister.

As Kelsey keeps up the act, she crosses the line from pretend to real. Soon, Kelsey can't deny that she's falling, hard, for the one boy she shouldn't want.