Top Ten Tuesday is a weekly meme created by The Broke and the Bookish. Every Tuesday, participating book bloggers blog about their top ten lists.
This Week's Topic: Ten Characters Who Are Fellow Book Nerds (love reading, are writers, work at a bookstore, etc.)

---
If there's one thing that's better than reading books with badass characters, it's probably reading books with nerdy book-loving protagonists. Actually nerdy characters are enough for me. But if they're nerds and love books, that's even better. I have a feeling some of the characters used will be pretty similar for a lot of the lists. If there's something different, I'll be adding it to my TBR.
I definitely won't be hitting ten on this list but that's okay!
(I tried a new format for these TTT and I'm not a huge fan of it. Experimentation will be continuing the next few weeks lol)
If I have a review, it will be linked.
---
~ Cath from Fangirl by Rainbow Rowell ~
(Review)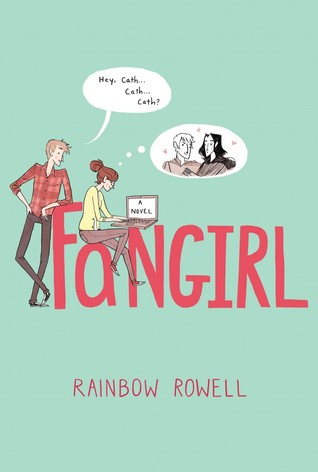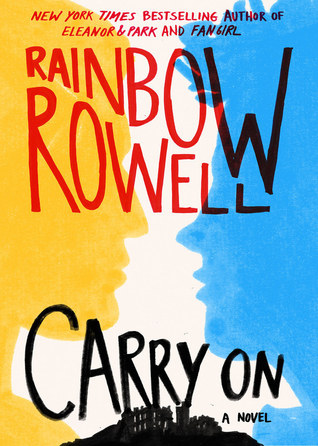 Unfortunately, I was not the biggest fan of this book. Actually, I'm not a huge Rainbow Rowell fan in general. However, I do think that Cath is one of the most relatable fangirls out there. I really did want to read her Simon Snow fanfiction. So I'm really excited because Rowell is writing Carry On and releasing it as a published book! It might be the only other Rowell novel I'll ever read.
---
~ Paige from The Start of Me and You by Emery Lord ~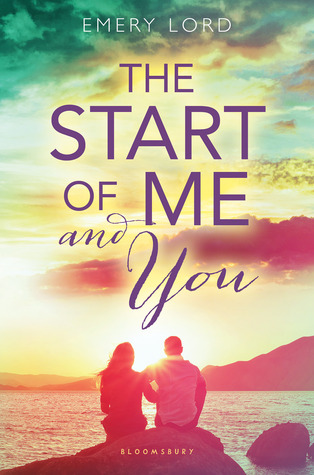 I haven't reviewed this book (shame on me, I know) but I really enjoyed it! I wasn't a huge super fan like a lot of other people but I would give it around 4 stars. Paige was such a nerd and I totally related to her hesitation to join the Quiz Bowl team. In my friend group, a lot of them are on Academic Team and are really good at Quick Recall. I'm definitely not. She also loved reading and had the nickname "Grammar Girl". How could I not love her character? I also ended up really liking the love interest who was just as nerdy and adorable as she was. SHIP.
---
~ Celaena from Throne of Glass (Throne of Glass #1) by Sarah J. Maas ~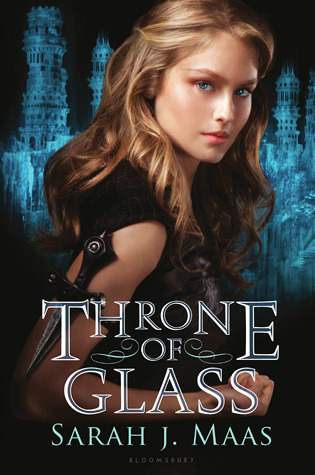 I actually HAVE reviewed this one! I just haven't posted it. OTL
Celaena wasn't favorite character but I loved that she was a research and reading obsessed character. She devoured books like I devour them. Plus she liked fashion and clothes like me. Super relatable and love, love, loved that she liked reading. She was both smart and strong. Great combination in my opinion. Even if Throne of Glass wasn't my favorite novel at all, I'm looking forward to reading the rest of the books. I've heard that even if you didn't like the first novel, the rest of the books get progressively better and better. And I'm definitely looking forward to that.
---
~ Amber from The Walls Around Us by Nova Ren Suma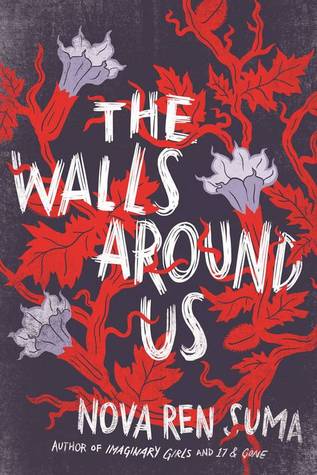 I am not planning on reviewing this one BUT I liked it a lot. 4 Stars. The writing is really good and the characters are all very mysterious.
Ok so this is actually a pretty interesting book. There's two POVs and the characters are all very different. Amber is a delinquent that lives in the Aurora Hills juvenile detention center and throughout the book she is the one that runs the book cart. It's her job and she loves it. It keeps her sane in a dangerous place. On top of this, she loves reading and she takes pride in the fact that she knows that books are a very personal and thoughtful way to help the other delinquents.
---
~ Emma from The Mother Daughter Book Club series by Heather Vogel Frederick ~
This was one of my favorite series in Elementary and Middle school. I will admit that I probably tried to read the third book first like three times before I realized that it wasn't the first book. However, Emma is super heartwarming and the main book-lover in the series. She loves writing and reading! Actually by the end of the whole series, I could probably put all of them on the list but Emma was always my favorite. Not including Megan. And Jess. And Cassidy. Okay I liked all the characters but Emma is one of the most bookish.
---
~ Hermione from the Harry Potter Series by J.K. Rowling ~
Who could forget this fabulous witch? Hermione is like the epitome of a nerdy, smart, book-loving character. She studies and there's no way that she doesn't enjoy reading. She's a fan favorite (definitely my fave of the Golden Trio) and clever and amazing and beautiful.
---
~ Honorable Mention: Bookishly Ever After by Isabel Bandeira ~
I'm insanely excited to read this book. The main character, Phoebe, loves reading YA novels. In the book, she turns to YA romance novels to get love advice. I'm positive that it's gonna be completely hilarious (probably disastrous) and a super fun read. I'm really hoping that this book doesn't flop because if it does, I'll be very sad. But yeah I'm gonna have to wait until 2016 to read it because it doesn't come out until then. 😦
---
Oooh I definitely didn't even get all that close to ten. But I tried and I really can't remember all of the book-loving characters I'd ever happened upon. I probably could've added Meggie from Inkheart but I didn't think of her until after I finished this post. And I read that book forever ago. But what bookish characters are your favorites? Tell me!